A tough day awaits teachers and students of a New Mexico school after a shotgun attack, the next time we see Gov. Christie's aide might be under oath, and an Ohio convict on death row will make history today.
Welcome to the Thursday edition of "5 Things to Know for Your New Day."
1. CONTROVERSIAL EXECUTION
A bit experimental? European companies that make lethal drugs have banned them for use in executions in the United States. Now, an Ohio man is set to be put to death today by a two-drug cocktail that has never been used. No one knows exactly how Dennis McGuire will die, a death penalty expert said. His lawyers say the mixture of midazolam, a sedative, and hydromorphone, a painkiller, will cause him to suffocate in agony and terror. McGuire was convicted in 1994 of the brutal murder of Joy Stewart.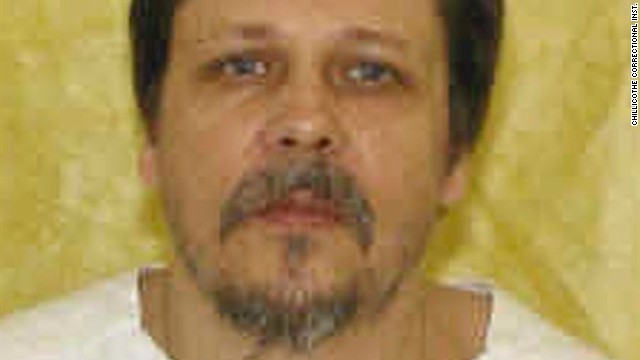 2. BRIDGE SUBPOENAS
"Time for some traffic problems in Fort Lee": That message is attributed to Bridget Anne Kelly, a former close aide to New Jersey Gov. Chris Christie. A special State Assembly committee investigating traffic tie-ups on the nation's busiest bridge - possibly as an act of political retribution - wants to hear from her. The first priority, when the committee gets to work today, is to issue subpoenas for people close to the governor and for more documents, two sources familiar with the matter tell CNN. That message allegedly kicked off the giant mess that crippled traffic in Fort Lee, New Jersey. The mayor there, a Democrat, had declined to endorse the Republican governor for re-election.
The scandal has put a dent in the popular governor's poll numbers, but only a small one.

The bridge scandal has spawned some political satire, including this musical spoof by Jimmy Fallon and New Jersey rock icon "The Boss" Bruce Springsteen.

Erin McPike reports on the investigation at 7 and 8.
3. NUCLEAR CHEATING
The proverbial finger on the button: Air Force officers who work around the country's nuclear arsenal have to take proficiency exams. Nearly three dozen of them at a base in Montana are now caught up in a cheating scandal involving those tests. Sixteen of the officers were found to have actually cheated, but 18 more knew what they were up to and didn't turn them in. But this is actually one scandal piled on top of another: A separate drug investigation brought the cheating scandal to light. Two officers implicated in it were also involved in the cheating. All 34 lost their certification to conduct nuclear operations, and the Air Force says the nation's nuclear arsenal is secure. This is one in a string of scandals for the country's nuke handlers; here are some others.
Joe Johns gives details of the scandal at 6 and 8.
4. SCHOOL SHOOTING
Dealing with it: Teachers face a tough task when Berrendo Middle School in Roswell, New Mexico, reopens today. They will help students cope with the shotgun attack by a 12-year-old that traumatized them this week, while they try to cope themselves. It's a continuation of what they did right after the boy opened fire. On 911 recordings released to the media, teachers tried to calm terrified students. One caller heard on the tapes was perhaps distracting a child with small talk: "Talk to me. Hey, yesterday we had a day off. What did you do on your day off yesterday?"
https://twitter.com/Em_Sirk15/status/423668426180423680
Stephanie Elam talks about how Roswell will face the day at 6, 7 and 8.
5. EX-WIFE MURDER-SUICIDE
Deeply troubling: Neighbors are distressed about the deaths of Alex Berman, 16, and his sister, Jacqueline, 15, at the hands of their mother this week. The two Florida teens were promising classical music students, living in an upscale neighborhood. But then their parents ended up in debt amid the economic downturn, which led to emotional stress and eventually to a recent divorce after 20 years of marriage. The wife, Jennifer Berman, e-mailed her ex-husband to tell him she would harm their children. When Richard Berman arrived at his former home in West Palm Beach, his children and ex-wife were dead. She allegedly killed the children before committing suicide.
Here's a special big one to start the day with:
OSCAR NOMINATIONS ANNOUNCED
Who will be picked? We'll tell you on "New Day" at 8: There are a lot of factors to take into account when trying to determine Oscar nominations. Take, for example, diet. Did the star gain or lose much weight to better perform the role? It worked for Robert De Niro ("Raging Bull"), Tom Hanks ("Philadelphia") and Charlize Theron ("Monster"). Or is there a sense of being overdue for recognition - the "lifetime achievement" factor? Welcome to the club, Don Ameche ("Cocoon") and Geraldine Page ("The Trip to Bountiful")! Maybe you're on the cusp of stardom. That helps, especially if you're an actress, because the Academy always wants to be au courant with the kids.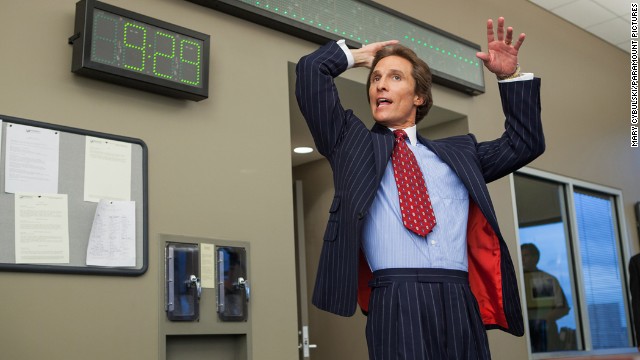 Those are your biggies for the day. Here are a few others that are brewing and have the Internet buzzing:
Biff! Zok! Pow! It was the height of video graphics in 1966. Those hand-drawn words flashed across the TV screen when Batman and Robin planted their knuckles on bad guys' ugly mugs. The campy Caped Crusaders have re-re-re-run in their colorful leotards for decades, and the series is rumored to be released for sale or rent to the public this year, says Conan O'Brien. And, hey, he got to sit in the Batmobile!
[youtube="http://www.youtube.com/watch?v=Uo94Z6Vm-gg"%5D
Beatboxing analyzed: Here are some more smash-mouth noises, while we're at it. Ever want to know exactly how your mouth makes beatboxing sounds? Try filming your lips in super slow motion. Funny ha-ha and funny weird.
[youtube="http://www.youtube.com/watch?v=e4sJa1usbns#t=61"%5D
Olympic sacrifice: It's hard to tell Tracy Barnes from Lanny Barnes. They are identical twins and equally skilled on skis and with guns - they're superbad at the Olympic discipline of biathlon. Tracy qualified to go to Sochi in February, but Lanny got sick at qualifiers and didn't make it. Now, Tracy is giving up her slot so Lanny can go compete.
[youtube="http://www.youtube.com/watch?v=D-mgO3u-Mv8#t=22"%5D
Against all odds: Just quit. You won't make it. This isn't for you. That's what people told Seattle Seahawks fullback Derrick Coleman to get him to stop playing football, because he is deaf. Luckily, he listened to his inner voice instead. Now, he is one game away from making it to the Super Bowl. Watch him in the playoffs against the 49ers on Sunday.
[youtube="http://www.youtube.com/watch?v=u2HD57z4F8E&feature=youtu.be"%5D
Traffic stinks! Scenario: Skunk gets paper cup stuck on its head in the middle of the road; a sympathetic guy can't help but try to remove it - hopefully without getting sprayed. Pardon his couple of profanities, but he doesn't want the skunk, let alone himself, to become roadkill.
[youtube="http://www.youtube.com/watch?v=5WQ7pKoWsGA&feature=youtu.be"%5D
Speaking of skunks in the middle of the road, are you old enough to remember this ode to roadkill?
[youtube="http://www.youtube.com/watch?v=k6qMTiNmakw"%5D
Be sure to tune in to "New Day" from 6 to 9 a.m. ET. Join us at NewDayCNN.com, and go and have a GREAT NEW DAY!