Three soldiers could learn their fates. Seven bear maulings in five states. And one nasty wildfire in Idaho. It's Monday, and here are the "5 Things to Know for Your New Day."
Every weekday morning around 6, we'll hit the top five stories of the day, clue you in on a few other buzzy items, and let you know about some of the must-watch stories coming up on CNN's new morning show, "New Day."
1. EGYPT
Blood flows: For years, the northern Sinai has seen its share of attacks on soldiers. Al Qaeda affiliates have long had a foothold there – and they'd launch attacks even when now-deposed President Mohamed Morsy was in office. This morning, 25 soldiers were killed there. Is the ambush connected to the relentless violence in the capital? We don't know. We do know that it follows the deaths of dozens of Muslim Brotherhood members yesterday. And it's an indication that Egypt's in turmoil on all fronts. Today, Morsy supporters say they'll march again. The cops say they'll break it up.
And Sen. John McCain says that it's high time we cut off our $1.3 billion annual aid. "We have no credibility," he said on CNN's "State of the Union."
Reza Sayah joins us from the streets of Cairo this morning with the latest developments.
2. U.S. WEATHER
I've seen fire, and I've seen rain: One part of the country is bone dry and burning; another is soaked and may be flooding. The Beaver Creek wildfire in Idaho is tormenting firefighters who're doing their best to keep it from spreading. It's already swallowed more than 100,000 acres in an area that's home to many pricey spreads. Tom Hanks and Bruce Willis have second homes there.
The South, on the other hand, will be soggy. There's a stalled front that'll bring heavy rain and dangerous conditions to many rivers and creeks. And in South Florida, strong winds and choppy surf stirred up rip currents throughout the weekend. Cops were called out to rescue swimmers 50 times. Unfortunately, they couldn't save an elderly couple off Miami Beach.
CNN meteorologist Indra Petersons will have today's forecast, and Dan Simons will be live from Idaho with more on the wildfires at 8.
3. BEAR ATTACKS
Taking a toll: It's of little solace to the seven people attacked by bears since Thursday, but this rarely happens. Deer and humans have more deadly contact than bears do. So do fire ants. But in the last four days, bears have attacked hunters, hikers and joggers in five states. One expert says we're venturing out of the cities and recreating in their space. The good news is no one died, though a 12-year-old girl in Michigan is recovering from deep cuts to one of her thighs. She was surprised by a black bear while jogging.
Zoraida Sambolin has a report on the amazing number of attacks at 6 and 7.
4. ROYAL HAPPENINGS
Royal mother, child make headlines again: Princess Diana and her son, Prince William, are both in the news this morning – but for entirely different reasons. Royal watchers are buzzing after a new conspiracy claim – that the British military was involved in the princess's death in that car crash in 1997. Cops are knocking down the claim: "This is not a re-investigation." A few weeks from now is the 16th anniversary of Diana's death, and the British premiere of "Diana."
William recently became a dad, and the future king sat down with CNN's Max Foster to talk about life with little George and his passion for saving endangered species in Africa. A documentary, "Prince William's Passion: New Father, New Hope," premieres on September 15 at 10 p.m. But this morning at 8, you can catch snippets of the interview.
5. COURT DOCKET
Days of reckoning: This week, three soldiers - Nidal Hasan, Bradley Manning and Robert Bales - could learn their fates. Pfc. Manning will probably be first, as all that's left of his court-martial for leaking classified documents are closing arguments during the sentencing phase. The judge could rule today.
For Sgt. Bales, the sentencing phase begins today. He's already admitted to gunning down 16 civilians during a rampage through two Afghan villages last year. The guilty plea means he won't be sentenced to death. But a jury will now decide if he should get life in prison without a chance for parole.
Finally, in Maj. Hasan's trial, it seems the admitted Fort Hood shooter is less interested in trying to persuade the judge not to sentence him to death and perhaps more eager to prove he's a martyr.
Those are your five biggies for the day. Here are a couple of others that are brewing and have the Internet buzzing.
- I wasn't that into coke: Lindsay Lohan preferred booze to cocaine, she tells Oprah Winfrey. It's just one of those things the other crazy kids at the party were doing, and she only did it 10 to 15 times. The bonus (for her) - it did allow her to drink more, she says. Lohan, who's been a big mess these past few years, tells the talk show legend that she can turn it around as long as she stops being her "own worst enemy."
- Twitter battle royale: Two of the social media site's heavyweights – Lady Gaga (40 million followers) and Perez Hilton (6 million) went tweet-to-tweet over the weekend, a bizarre twist in what had been a very loving relationship in the past. Hilton tweeted that Katy Perry's record was better than Gaga's. Then the crap really hit the fan when Gaga tweeted that Hilton was stalking her by looking at an apartment in her building. Pity the tweets have been deleted! Oh, you kids, we will remember the happier times.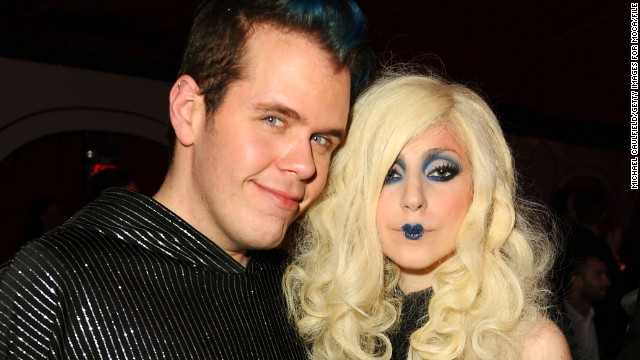 - That's a weird-looking rock: Paul Franklin scraped his knee on a rock at the beach, and the dang injury wouldn't get better. A doc gave the Franklin family some meds, which helped, but there was a growing black bump under the skin. Mom gets the bump out and what do you know - it's a snail. And the escargot has a new home with Paul and a new name – Turbo.
- That's gonna leave a mark: A wedding photographer was trying to get a really cool shot of the bride and groom a few days before the wedding by using a little quadcopter and a small video camera. The idea was to fly just over them. Now if we're telling you about this, you know it didn't go as planned.
- Price of doing business: Now this probably happens more than we realize, but sideline reporters can have it rough. Sure, it seems like they only do a few minutes of work a week, but they can get run over by big burly athletes - or worse, get hit by a ball, right in front of the camera.
There you go. All you need to know to get an early start to your morning.
Be sure to tune in to "New Day," from 6 to 9 a.m. ET, join us at NewDayCNN.com and go and have a GREAT NEW DAY!