Go ahead lie about your age. It may be the very thing that helps you live a longer life.
If those fibbers truly believe that they are younger than what it says on their birth certificate, a new study shows they are among a group of people who have a lower death rate.
That's compared with those who felt their age or who even feel older than their years.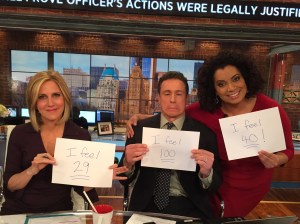 The new research letter is published in JAMA Internal Medicine online.
The study looked at data from from 6,489 people with an average age of 65.8 years who reported that they felt a little less than 10 years younger. What's interesting is most people in the study didn't feel like their actual age. Most said they felt about three years younger. Only a tiny percent, some 4.8%, felt at least a year older than their actual age.