The White House promises stricter policing standards. The FBI warns businesses about latest hacking threat. And another Bush may make a run at the White House.
It's Tuesday and here are the 5 things to know for your New Day
1. FERGUSON
One week later: Tensions are still simmering over the last week's ruling in the Michael Brown case. Protesters interrupted last night's speech in Atlanta by Attorney General Eric Holder. Demonstrators were escorted out of the church after about 30 seconds. In the speech, Holder said he wasn't mad about the interruption and plans to announce "rigorous new standards" for federal law enforcement "to help end racial profiling, once and for all." The new guidance will be released in the coming days. Back in Washington, President Obama met Cabinet members, law enforcement officials, young activists and others. Following the sessions, he called for a "sustained conversation" surrounding the relationship between police and the communities they serve.
2. HACKING THREAT
Breached: It seems the hackers are always one step ahead. The FBI is warning businesses about a new threat after last week's attack on Sony Pictures. The bottom line: The same type of malicious software that infected Sony's computer systems can get your company too. Businesses were alerted about the new threat and what the hackers could do once inside the business' computers. Because of the hack on the Hollywood studio, Brad Pitt's "Fury" and the remake of the musical "Annie," have become available on illicit web sites. Screener copies of at least five unreleased Sony films have also made their way online.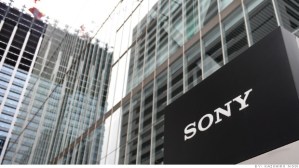 3. JEB BUSH
Pretend you're surprised: Jeb Bush is considering a run for the White House. When will he decide? "In short order," according to the son of one president and the brother of another. Bush said his decision on whether to seek the Republican nomination in 2016 will hedge on whether he can "lift people's spirits and not get sucked into the vortex." Bush added that Republicans need to take a more positive approach in 2016. During a Wall Street Journal event, the former Florida governor argued for an overhaul of entitlement programs and energy, education and immigration policies.
4. COSBY RESIGNS
Under pressure: Bill Cosby is off the board of trustees at Temple University. The entertainer resigned yesterday after serving on the board for 32 years. It's the latest causality of a scandal engulfing the entertainer. At least 15 women have spoken publicly accusing the comedian of sexual misconduct. Many of the women say he drugged them before he raped them. Some of the alleged attacks took place decades ago. Cosby attended Temple, but did not graduate from the school. The university has been under pressure to cut ties with him.
5. FOREIGN NAMES
Discrimination: Names matter and apparently it doesn't matter where you live. Folks with foreign-sounding names looking for jobs have to send out twice as many resumes as candidates with "native" names before landing an interview. A survey of 17 developed countries found that a foreign name makes the job search harder for applicants. In the United States, the situation is the worst for people with distinctively "Black names." Other minorities who suffer most include Nigerians in Austria, Turks in Belgium, immigrants from the Middle East in Sweden, people from the former Yugoslavia in Switzerland, and those from Africa and Germany looking for jobs in Ireland.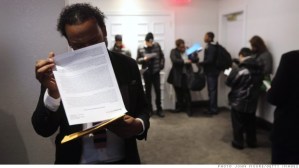 Those are your five biggies for the day. Here are a couple of others that are brewing and have the Internet buzzing.
–Star Wars parody: Hmm, what would Star Wars creator George Lucas do if he got ahold of the new movie trailer?

- Frozen puppy: After a year of constant bombardment, most of us are ready to howl to "Let It Go" too.

- Early Birds vs. Night Owls: Now all your questions can be answered.

- Short people: 11 Facts Of Life For People Under 5'3"

- Is this you?: 10 Things Cat Owners Have Probably Done

There you go. All you need to know to get an early start to your morning.
Be sure to tune in to "New Day," from 6 to 9 a.m. ET, join us at NewDayCNN.com and go and have a GREAT NEW DAY!