Obama ponders life on a Republican-dominated Capitol Hill. Police find the Philadelphia kidnapping victim. And a California city taxes your sweet tooth.
It's Thursday, and here are the "5 things to know for your New Day."
1. OBAMA POLITICS
The aftermath: President Obama pledged to push ahead with his agenda after a midterm election that saw Democrats lose control of the Senate. "To those of you who voted, I hear you," Obama said. To those who didn't vote, "I hear you too." During a 90-minute news conference yesterday, the President didn't do much to suggest that his White House would work differently now that Republicans hold at least 52 seats in the Senate and their biggest majority in the House since World War II. Two words: veto pen.
2. PHILADELPHIA ABDUCTION
Suspect arrested: A 22-year-old woman was found alive, three days after her abduction that was captured on a surveillance video in Philadelphia sparked an all-out manhunt. Carlesha Freeland-Gaither was found southwest of Baltimore in Jessup, Maryland, the FBI said. The suspect has been taken into custody and identified by authorities as 37-year-old Delven Barnes. Investigators aren't sure whether Freeland-Gaither knew her abductor, although there's no indication that she did, police said earlier.
3. REGULATION: 'NEGRO' IS OK
Another N-word: It's not the worst N-word, but it still caught people's attention. A newly published U.S. Army regulation says a service member can be referred to as a "Negro" when describing "black or African American" personnel. The Army confirmed the language is contained in the October 22 edition of "Army Command Policy," but it's uncertain when it was added. It might have been a long time ago. An Army spokesman says the use of the word comes from an outdated section, is currently under review and will be updated shortly.
4. EX-NFL CHEERLEADER RAPE CASE ARREST
Former Ravens cheerleader pleads not guilty: Her biggest claim to fame used to be as the oldest cheerleader in the NFL. Now, 47-year-old Molly Shattuck faces rape charges for alleged sexual encounters with a teenager at a Delaware vacation home. The former Baltimore Ravens cheerleader turned herself in to authorities yesterday and was arraigned on charges of third-degree rape, unlawful sexual contact and providing alcohol to minors, police said. The alleged relationship involved a 15-year-old boy. Shattuck pleaded not guilty and posted $84,000 bail, according to CNN affiliate WBAL.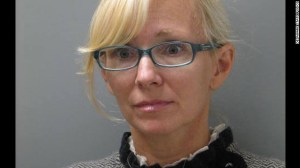 5. SODA TAX
The price of sweetness: Satisfying your sweet tooth in Berkeley, California, is about to get more expensive - about a penny an ounce more. Three-quarters of voters in the city approved a 1-cent-an-ounce tax on sugary sodas and energy drinks, according to unofficial results released by local officials. That adds about 12 cents to the price of a can of soda and about 68 cents to a 2-liter bottle. The measure exempts 100% juice drinks, chocolate milk and diet sodas. Supporters point to the links between the drinks and diabetes, heart disease and tooth decay.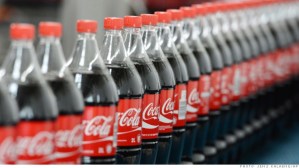 Those are your five biggies for the day. Here are a few others that are brewing and have the Internet buzzing.
- Breaking the mold: The folks at GoldiBlox are at it again, challenging girls to be more than society defines them.

- Something old, something new: Some creative soul matched up Taylor Swift's "Shake It Off" with video from the 1989 U.S. Aerobic Championship. Be afraid, be very afraid.

- You should be dancin': When a news anchor dances to Taylor Swift, his co-anchor is not amused.

- Eaten alive: The things some folks do for ratings.

- Selfie hound: Meet Marnie the Dog, queen of celeb selfies.

There you go. All you need to know to get an early start to your morning.
Be sure to tune in to "New Day," from 6 to 9 a.m. ET, join us at NewDayCNN.com and go and have a GREAT NEW DAY!