If you missed the #BloodMoon this morning, you're in luck.
Our "New Day" audience and CNN iReporters have got you covered with their shots they shared with Indra Petersons of the event.
Twitter user Mike De Sisti was up early with this view from Milwaukee, Wisconsin.
Also from Twitter, Rob Chickering shared this image from Texas.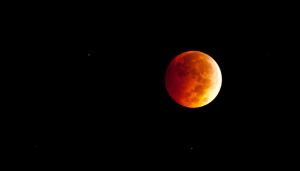 And from CNN iReport, Brian Greensberg showed us the view from Victor, New York.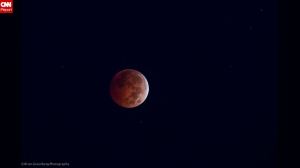 If you've still got amazing photography from this morning, submit them to CNN iReport here.
Remember, the next Blood Moon will be April 4, 2015, and we'll want to see your images then too!
--------
RELATED: Blood moon the sequel had millions gazing at the skies
RELATED: Moon tunes: Here's your 'Blood moon' viewing playlist