On Tuesday, NBA Commissioner Adam Silver said he would do "everything in his [my] power" to force Donald Sterling to sell the L.A. Clippers franchise.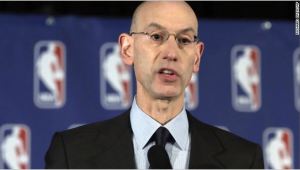 While other owners have been fined before, the league has never forced an owner to give up his team.
The commissioner said he fully expects to get the needed three-quarters of the league's 30 owners to back the move, but does Sterling HAVE to sell if he doesn't want to?
On "New Day" Thursday, sports attorney Jeffrey Kessler explained, per the NBA constitution, Sterling has already agreed to a vote by his peers. After that, Sterling would have to sue for an antitrust violation as his only way out.
5 QUESTIONS ABOUT  THE PROCESS:   
#1) CAN THE NBA FORCE STERLING TO SELL? 
Kessler: The NBA constitution and by-laws says they can hold the vote. They have to bring a charge. Sterling gets to respond to the charge and there's a hearing. It all happens supposedly within 20 days, and then they make a decision with the vote. That's clearly in the document.
#2) WILL THE HEARING BE FAIR? 
Kessler: I wouldn't say it's fair. It's the hearing he agreed to. He agreed to subject himself, all the owners do, to a vote of their peers. They agree to these procedures. In the constitution it says when you agree to this, the vote is final and you waive your right to go to court.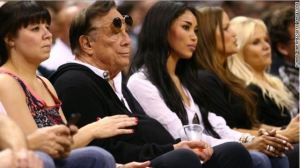 #3) WHAT CLAUSES DID STERLING ACTUALLY VIOLATE? 
Kessler: There are at least two provisions that I think the league is going to use. One has to do with violating any of the rules, regulations, and agreements of the NBA. Somewhere in the NBA, there's a rule or regulation that says you cannot engage in racist comments or behavior in this league.
Secondly, they have a provision about violating agreements which adversely affect the interest of the NBA.  You do something bad in violation of the agreement with the league and they can take this vote. It's a very, very broad prescription.
#4) ARE STANDARDS OF CONDUCT DIFFERENT FOR PLAYERS AND OWNERS? 
Kessler: The rules about what the league can do for players are much more limited than what they can do for owners. Owners are members of their club; they voluntarily join it. They agree to these restrictions. They have one set of rules. Players have a collective bargaining agreement which actually circumscribes the authority of the commissioner and limits what the NBA can do. It would be totally different for players.
#5) IS THERE ANY WAY FOR STERLING TO FIGHT BACK? 
Kessler: If he claims an antitrust violation, you can't waive antitrust rights. That's the law. However, you have to have an antitrust claim. Just because you have a right to file, doesn't mean you have a claim. Sterling would try to claim that there is some restriction illegally on competition but it's very hard to see how that's the case here.
__________________________
READ: NBA commissioner bans Clippers owner Sterling, pushes to 'force a sale' of team
READ: Will the NBA make Sterling the first owner to give up team?