John Kerry goes to Ukraine. LeBron James sets a record 61 points. The Supreme Court focuses on deadly police chases. A star athlete's murder trial enters its second day. And some guy who delivered pizzas Sunday is still soaking up his 15 minutes of fame at the Oscars.
Welcome to the Tuesday edition of "5 Things to Know for Your New Day."
1. LEBRON JAMES SCORES A RECORD 61 POINTS
The Heat is on: He shoots - he scores! Say that a few dozen times. That will give you a sense of how many points LeBron James scored in leading the Miami Heat past the Charlotte Bobcats on Monday night: He ended with a career-high 61. (Trivia: Wilt Chamberlain holds the NBA record for most points scored in a game: 100.)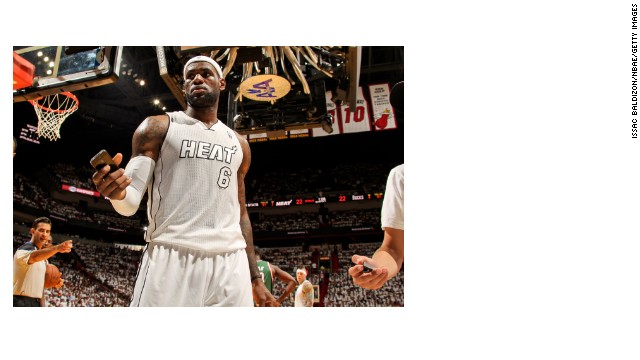 2. COURT TO FOCUS ON DEADLY POLICE CHASES
When can you sue the police? It began when cops spied a busted headlight on a white Honda at an Arkansas gas station in 2004. It ended after a police chase culminated with officers shooting 15 times into that Honda. The driver and his girlfriend were killed. The driver's daughter said in a lawsuit that police used unreasonable force. A court agreed. Now the fight goes to the Supreme Court. Lawyers for police will argue Tuesday that officers have broad discretion in such cases. "The usual rule is you're not allowed to sue the police if they make a mistake," said CNN senior legal analyst Jeffrey Toobin. "But it's also a rule that if they do something really outrageous, then you can sue. And the question in this case is: How outrageous was the police behavior?"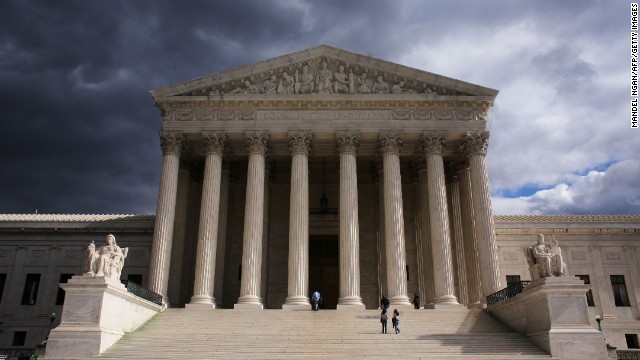 3. JOHN KERRY GOES TO UKRAINE
What can the West do about Russia's intervention in Ukraine? Russia has sent 16,000 troops to the Crimean region of eastern Ukraine, where loyalty to Russia runs deep. That prompted warnings of civil war from a shaky new government in Ukraine. It also outraged the West and raised the question of what the United States and its allies will do. Secretary of State John Kerry is scheduled to arrive in Ukraine on Tuesday, where he plans to unveil economic aid. The United States also has suspended trade and investment talks with Russia. And Western powers have discussed steps to isolate Russia, such as freezing assets and banning some people from receiving travel visas.
4. PIZZA FOR THE GLITTERATI!
He got his 15 minutes of fame in a sea of celebrities: Edgar Martirosyan, owner of Big Mama's and Papa's Pizzeria, thought the order for several pizzas Sunday night was for writers at the Dolby Theater in Hollywood, site of the 2014 Academy Awards. After he got there, though, Ellen DeGeneres met him backstage. The Academy Awards host led him into the main part of the theater and onto national television. Suddenly, he was delivering pizza to the likes of Brad Pitt and Jared Leto. He told CNN's Piers Morgan he was most excited to see Julia Roberts. "I didn't know," he told Morgan on Monday night. "I was just shocked."
5. TRACK STAR'S MURDER TRIAL
It's day two in dramatic trial: The murder trial of Oscar Pistorius began with dramatic testimony. The first witness, neighbor Michelle Burger, testified to having been awakened by screams on the night that Pistorius shot and killed his girlfriend, model Reeva Steenkamp, last year. "Something terrible was happening at that house," she said, calling the shouts and screams "petrifying." Pistorius has pleaded not guilty. The trial moved into its second day Tuesday.

Tune into New Day on CNN from 6 to 9 a.m. ET for the latest on these and other stories from our correspondents around the world.
Those are your five biggies for the day. Here are a couple of others that are brewing and have the Internet buzzing.
- Miniature maestro: He may be a toddler, but, boy can he conduct!

- Two dogs. One ice cream cone. Wait for it: Several dainty canine licks compete poorly with one decisive canine chomp.
There you go. All you need to know to get an early start to your morning.
Be sure to tune in to "New Day" from 6 to 9 a.m. ET, join us at NewDayCNN.com and go and have a GREAT NEW DAY!