A man goes on trial for a killing after a spat over loud music, Jay Leno signs off on "The Tonight Show" after 22 years, and the Games begin - at last.
Welcome to the Thursday edition of "5 Things to Know for Your New Day."
1. SOCHI OLYMPICS
Let the Games begin: Hear ye, sports junkies! The gods of Olympia have parted the black clouds of terror woes over Sochi! Pierced them with the splendid light of nimble athletic striving! Thursday, they send out figure skaters to carve serpentine streaks onto pristine ice. And Friday the opening ceremony bursts forth to bedazzle the globe. And let's face it: It's safe enough to go to Sochi - says Mitt Romney. He'd go, but he can't. Sorry, no time.
Beware the toothpaste:  When you pass security, you might have to cough up your toothpaste - and makeup - to Transportation Security Administration. The Department of Homeland Security is telling airlines flying to Russia to watch out for explosives hidden in everyday paste tubes.
Nick Paton Walsh reports on security in Sochi at 6 and 8 a.m.
2. LOUD MUSIC KILLING
Death and pizza: Michael Dunn told cops he had a spat over loud music, opened fire after feeling threatened and possibly seeing a gun, then drove off and ordered pizza. That was a year and three months ago; now, he's on trial, accused of first-degree murder in the death of Jordan Davis. Jordan and three other African-American teens were in the car when Dunn allegedly put eight bullets into it. The teens were unarmed. Dunn has pleaded not guilty to the charges. The case has drawn parallels to that of the killing of Trayvon Martin, but Dunn's attorney says he has no plans to raise the Florida's stand your ground law as a defense.
3. UNCOUNTED SUICIDES
Invisible no more: It's not just the soldiers. Military family members kill themselves, too. The Pentagon keeps track of soldier suicides, and now, it may start counting family members who resort to it, too, in hopes of learning something that will help stop them. It's tough losing a son or daughter to war. Scott Warner couldn't stand it after his son's death in Iraq, so he swallowed a handful of pills with vodka. Luckily he lived, and maybe his story will help others.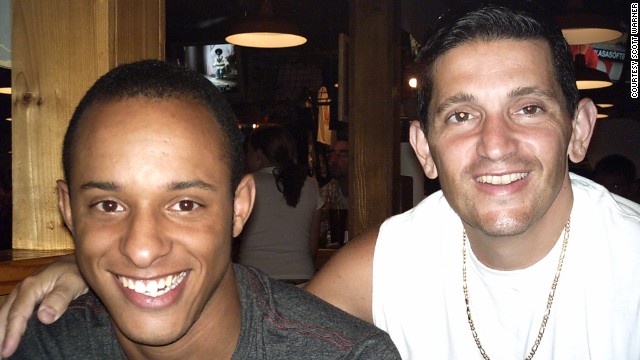 4. JAY LENO
Fare thee well: Or not. With this guy, there's no telling. Thursday night is Jay Leno's last show after 22 years. But he's left before - in 2009. A year later, he was back in the driver's seat on "The Tonight Show." Next up: Jimmy Fallon.
Nischelle Turner reports on Leno's sign-off at 8 a.m.
5. WINTER WEATHER
Catching a break: Finally some good news for the good folks in the Northeast. That third snowstorm that was heading their way? Was supposed to be the biggest one? It's now expected to drop just a few inches as opposed to a few feet. And it's not coming until the start of next week.
Margaret Conley and Chad Myers report on the weather at 6, 7 and 8 a.m.
Those are your five biggies for the day. Here are a couple of others that are brewing and have the Internet buzzing.
Heavenly wonder: Only a child can discover the splendor, the newness, the wonder of falling rain. Let her tender, gleeful innocence melt your heart away.
Man-eater makeover: When you think shark, don't think "Jaws"; think beauty. Sharks have gotten a bad rep, and we're killing too many of them: 100 million a year. Time for an image makeover.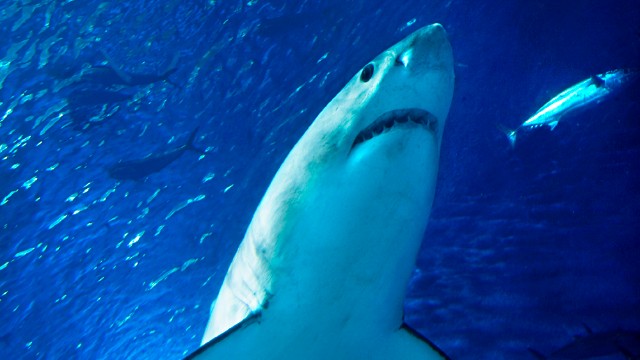 Naked snow zombie: Students at an all-women's school are in an uproar over a statue that's part of the school museum's art installation. It's a very, very realistic depiction of a man sleepwalking in his undies outdoors.
Somebody had pity on him being half-naked in the snow and dressed him.
Mr. Kangaroo Universe: This is one ripped marsupial. That's a bodybuilder pose he's striking. Good thing he's behind that fence.
Hill Billy tsunami: Tractor speeds headlong - on purpose - into standing water trapped under an overpass. Sppuhh-llaaashh!!!
There you go. All you need to know to get an early start to your morning.
Be sure to tune in to "New Day," from 6 to 9 a.m. ET, join us at NewDayCNN.com and go and have a GREAT NEW DAY!