A gunman's journal may hold clues to why he opened fire at a mall store. A cruise ship with more than 600 sick passengers is headed back. And today may be a key test of Russia's Olympic preparedness.

It's Monday, and here are the "5 Things to Know for Your New Day."
1. MARYLAND MALL SHOOTING
Elusive answers: This much is known: Darion Marcus Aguilar drove up in a cab to the The Mall in Columbia, Maryland, went into a shop for skaters and opened fire. He killed two shop employees - 21-year-old Brianna Benlolo and 25-year-old Tyler Johnson - before taking his own life. The question bedeviling investigators now is: Why? Why did the 19-year-old do it? It doesn't appear that he knew the victims.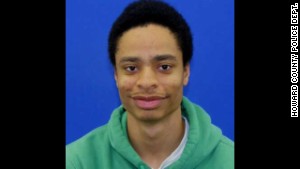 "I know there's a lot of interest in the motive for this, and I have as much interest in that as anybody."
- Howard County Police Chief Bill McMahon
Clues, if not the answer, may lie in the gunman's journal. Cops say that in it, he expressed "some general unhappiness with his life."
More: Cops: Mall gunman expressed 'general unhappiness' in journal
The mall reopens today. And throughout the morning, Erin McPike will bring us the latest in the investigation
2. CRUISE SICKNESS
Royal pain: For more than 600 passengers aboard the Explorer of the Seas, the cruise has become just that. The Royal Caribbean ship set sail from New Jersey on Tuesday, but it's now headed home because there's been an outbreak of gastrointestinal illness on board.
Passengers and crew are throwing up and fighting diarrhea. The cause isn't clear, but the symptoms are consistent with norovirus.
"I started with upset stomach and vomiting, and that lasted all night and into the morning"
- Passenger Joseph Angelillo
More: Royal Caribbean cruise cut short after more than 600 are sickened
This morning, we'll hear from senior medical correspondent Elizabeth Cohen about cruises and outbreaks.
3. BRAIN-DEAD WOMAN CASE
Turn the page: A wrenching court fight ended yesterday when Marlise Munoz was finally taken off a ventilator. The pregnant woman was brain dead, and her family wanted her body released for burial. But the hospital said its hands were tied. A Texas law says you can't hold back life-sustaining treatment for a pregnant woman.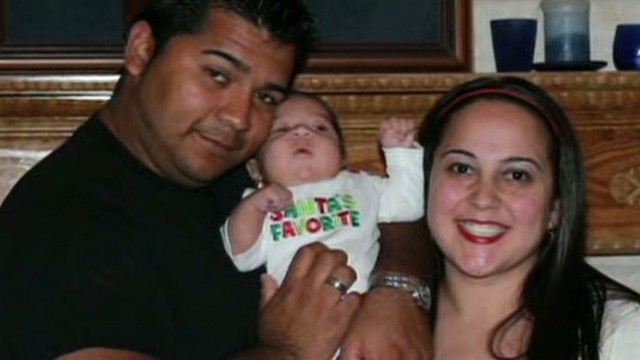 "May Marlise Munoz finally rest in peace, and her family find the strength to complete what has been an unbearably long and arduous journey."
- Munoz family statement
More: Brain-dead Texas woman taken off ventilator
4. SOCHI OLYMPICS
Winter War Games: The Games are less than two weeks away, and all we're still talking about are security concerns. The U.S. is putting two warships in the Black Sea and keeping a transport aircraft on standby in Germany. It's an unfortunate necessity. Islamic militants have made it quite clear that they'll try to disrupt the Games.

"You'd hope that the U.S. wouldn't be sitting around waiting for a telegram from Russia going 'hey, come and get your people' "
- Former FBI Assistant Director Tom Fuentes
Today will be a key test. The Olympic torch passes through Dagestan, a militant hotbed.
More: Welcome to Sochi, the security Games
Correspondent Ivan Watson's in Sochi, keeping an eye on the torch run. At 7, we'll talk to family members of some of the athletes competing, and also with our national security analyst, Fran Townsend
5. GRAMMY AWARDS
We're up all night to get lucky: Some did - like our favorite robot duo Daft Punk. And some got robbed (the McCartney-Dave Grohl collab over Muse for best rock song? Really?). But we didn't tune in just to see who got, as Jay-Z put it, a gold sippy cup.
We tuned in for Pink's jaw-dropping acrobatics:
... for Pharrell's Arby's-inspired hat, which spawned its own Twitter handle: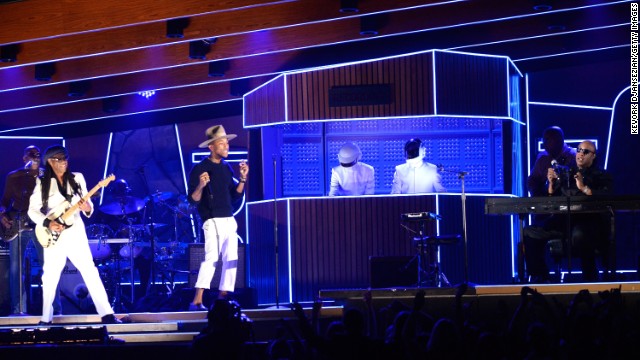 ... for Queen Latifah marrying off 34 couples (gay and straight) during "Same Love":
[youtube=http://www.youtube.com/watch?v=VRDuADp7SbI]
... and for the five minutes of sheer, stunning awesomeness that was Kendrick Lamar TEARING THE ROOF OFF with Imagine Dragons!!
[youtube=http://youtu.be/LVqxHPlWJKo]
More: Daft Punk wins album and record of the year at 2014 Grammys
Even more: Moment-by-moment coverage
At 7 and 8, entertainment correspondent Nischelle Turner will bring us the highlights and the lowlights
Those are your five biggies for the day. Here are a few others that are brewing and have the Internet buzzing.
- Dance like no one's watching: Our friends at Mashable have prepared a nifty little guide to Taylor Swift's Grammy dance moves. Because, as they put it, "Like bad fashion, boring acceptance speeches and awkward hosts, Taylor Swift dancing at awards show is a basic staple."
- When doves cry: Pope Francis calls for peace in Ukraine and releases two white doves. A seagull and a crow promptly attack them.
- Chilling plot: This book changes temperature and vibrates depending on the plot. Why? Because how cool is it when words come alive?
[vimeo=http://vimeo.com/84412874]
- Plan B: ICYMI: Here's "SNL" mocking Russia's anti-gay laws: a heterosexual skating team.

- You're gonna hear me roar: No, not this "lion"
[youtube=http://www.youtube.com/watch?v=w0MueLc68zU&feature=youtu.be]
There you go. All you need to know to get an early start to your morning.
Be sure to tune in to "New Day" from 6 to 9 a.m. ET. Join us at NewDayCNN.com, and go and have a GREAT NEW DAY!