Justin Bieber gets a mug shot and a day in court in Miami, a Kansas judge sticks a sperm donor with a child support bill, and notorious "goodfellas" face charges for a famous heist.
Welcome to the Friday edition of "5 Things to Know for Your New Day."
1. BIEBER ARRESTED
Just in jail briefly: A Miami policeman pulls over a yellow Lamborghini at 4 in the morning for drag racing, going 60 in a 30 zone. Window rolls down. This is how the officer says the rest happened: 19-year-old driver looks, sounds, smells … stoned. It's Justin Bieber. He says, "What the f*** did I do?" Gets mad, resists the officer, policeman takes him in. Bieber gets an orange jumpsuit, goes into lockup. Says something about having drunk, smoked pot, taken some prescription meds, said the officer. Later, he sees a judge who gives him $2,500 bail – standard rate. He's free. Bieber jumps back into party clothes, leaves the jail, goes to greet screaming fans outside, gets chauffeured off in a black Cadillac Escalade.
In light of the trouble he's seen since allegations surfaced that he egged his neighbor's house, it seems Bieber looked for inspiration to get him through tough times:
Bieber's arrest photo is no ugly mug. It's really cute and has inspired some fun on the Internet.
Tory Dunnan tells us what's up with Bieber at 6, 7 and 8.
2. SPERM DONOR
Who's your daddy? The sperm donor is, said a Kansas judge this week, so, now, William Marotta is stuck with a bill for child support. That's not right, he says, and he's fighting the decision. Back in 2009, he answered a Craigslist ad from a lesbian couple who wanted to get pregnant. He says he took no money for his genetic material, which was used for artificial insemination – and he made a contract with the couple. It said they would be financially responsible for the child, not him. A daughter was born, but then trouble came. One of the women turned to the state for financial assistance, and the state turned to Marotta. Judge Mary Mattivi cited a medical detail in her decision to leave Marotta with the bill: The insemination was not performed by a doctor.
Another case of sperm donation is making news. Two college friends had so much in common that they decided to look into it. Turns out they were both conceived with sperm from the same donor.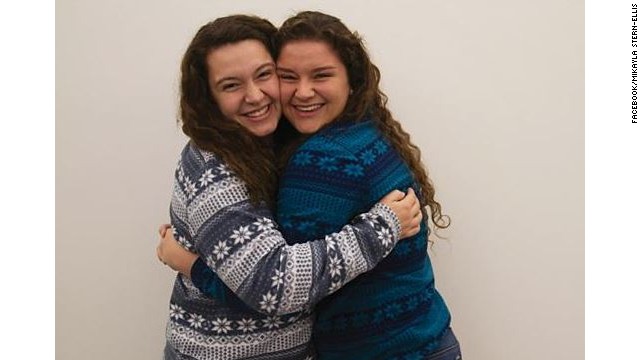 3. REVENGE PORN
Naked embarrassment: Hunter Moore was once dubbed the "most hated man on the Internet" and the "Revenge Porn King." But now, the brash Californian is at risk of getting a new title: Felon. Moore, who is 27, founded the now defunct "revenge porn" website. The idea was for jilted lovers – men – to post explicit photos of their exes to the site to shame them. There was an outcry, and the site came down. Yesterday, Moore was arrested and accused of hacking into people's e-mail accounts to steal nude photos to post online. Another man, Charles Evens, who is 25, was also arrested. He is believed to be involved in the scheme as well.
4. GOODFELLAS BUST
Out of a gangster flick: "Wiseguys." "Goodfellas." That's what the federal government called five reputed mobsters indicted yesterday. The alleged heist they got busted for served as inspiration for a famous movie that came out in 1990 – "Goodfellas," directed by Martin Scorsese. The men are accused of ripping off $5 million in cash and $1 million in jewelry from a Lufthansa Airlines building at JFK in 1978. It was the biggest cash robbery in the nation's history at the time. A U.S. district attorney says not to be blinded by any entertainment value in the case, because the alleged crime families involved live by a code of brutal violence.
5. EGYPT ATTACKS
Tensions and explosions: Cairo residents woke up to black smoke and powerful explosions early today. The attacks near various police stations killed four people and injured 50 others, authorities said. They hit key symbols of authority in a country shaken by political turmoil and violent unrest recently. And they came a day before the third anniversary of the revolution that brought down authoritarian leader Hosni Mubarak. A suicide bomber was suspected in at least one of the attacks.
---------------------------------------------------
Those are your five biggies for the day. Here are a few others that are brewing and have the Internet buzzing:
Mayor Rob Ford in "Jeopardy": Actually ON "Jeopardy," as a quiz question. The answer is "What is Toronto?" The question? It' is pretty "dopey." See for yourself. The video is all the "buzz." (Sorry, just had to.)
[youtube=http://www.youtube.com/watch?v=JvQZC3wJRNw]
Here's CNN's latest story on Toronto's mayor.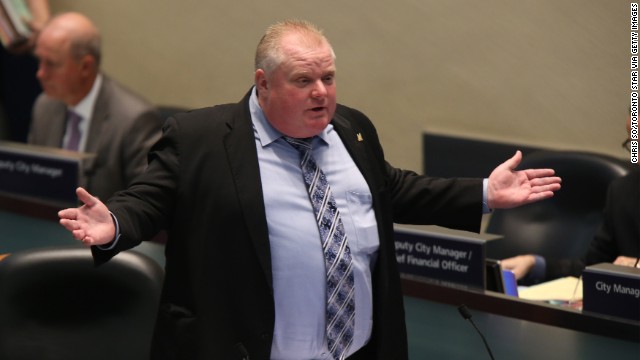 Oh, deer! A man wards off attacks by an angry, determined Bambi, keeping it from butting him below the belt.
[youtube=http://www.youtube.com/watch?v=Q6wK52MSD_Q]
Paradise depot: In many hearts, toy trains occupy a very special place. For one Oregon man, they literally take up acres. Real steam and diesel engines clickity-clack down miles of rail, through tunnels, over trestles. They are rideable … and for sale with house and land for $3.5 million.
[youtube=http://www.youtube.com/watch?v=qdQ-2mnODCo]
Lava lamps: People can stare at those for hours. That might explain why this video's going viral. Real lava – 1,000 to 2,000 degrees hot – vs. cans of Coke. Neato!
[youtube=http://www.youtube.com/watch?v=GaSjwAu3yrI]
Enter your pass code, then press #: Conference calls. Argh. Boo-doop sounds in mid-sentence when people enter the call. Music, when someone puts it on hold. One caller keeps dropping. Barking dogs, flushing toilets – or worse – in the background. Care to see all that instead of just hearing it?
[youtube=http://www.youtube.com/watch?v=DYu_bGbZiiQ]
Here's an extra one for animal lovers:
Not mouse – but cat – clicks: A cat loves to play with a laser pointer and imitates the clicking sound it makes when its owner turns it on.
[youtube=http://www.youtube.com/watch?v=4Wo_WbOBSVA]
There you go. All you need to know to get an early start to your morning. Be sure to tune into "New Day" from 6 to 9 a.m. ET, join us at CNN.com/NewDay, and go and have a GREAT NEW DAY.