E-mailed terror threats add to the tension in Sochi, Texas carries out an execution over Mexico's objections, and Iran says dismantling centrifuges is not part of the deal.
Welcome to the Thursday edition of "5 Things to Know for Your New Day."
1. SOCHI THREATS
Ring of steel: When you hear those words, you probably think: Sochi Olympics. They translate into swarms of police, surveillance cameras and bomb detectors. The uber-security's tightening as tensions rise over terror threats in the run-up to the Winter Games in Russia. Yesterday, ominous e-mails containing terrorism threats went out to participating countries and to the Olympic committee. They were discounted. But real or not, they land on top of recent real deadly attacks and raging armed operations against terror suspects in Dagestan. There's also a lot of talk of "black widows," potential female suicide bombers who might make it through the ring.
Russian treatment of gay and lesbian citizens has been a contentious issue, but President Vladimir Putin said people attending the Games "can feel safe" from homophobia. "The Daily Show's" Jon Stewart begs to differ.
Nick Paton Walsh reports from Russia at 6, 7 and 8.
2. TEXAS EXECUTION
Cross-border grievance: Yesterday, the state of Texas executed Edgar Tamayo Arias, 46, by lethal injection. Officials have expressed little doubt about his conviction for killing a policeman about 20 years ago. Yet both the Bush and Obama administrations urged the state to give Arias a new hearing - for diplomatic reasons. Arias was a Mexican national, and his lawyers said his consular rights were denied, which kept him from getting the best possible defense. Now, the State Department is worried about the effect his execution could have on Americans arrested in other countries. Mexico's government strongly objected to it.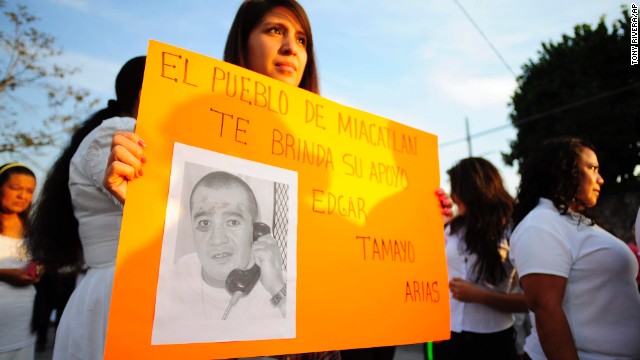 3. BRAIN-DEAD WOMAN
The fight goes on: There has been a new twist in the tragic case of Marlise Munoz, who is languishing on life support. Her family still wants her taken off, because - as they insist - she's brain dead. The hospital in Fort Worth doesn't deny that, but it has refused to disconnect Munoz, saying there is a law in Texas against refusing treatment to a woman carrying a child. But now, lawyers for the family say the fetus is severely damaged. When Munoz fell unconscious in November, oxygen was cut off to the fetus, too. As a result, it's deformed and has water on the brain and, on top of that, possibly a heart problem. They say it can't thrive in Munoz's deteriorating body.
4. IRANIAN NUCLEAR DEAL

Dismantle? No: Who said that's part of the deal? Iranian Foreign Minister Javad Zarif told CNN that Tehran didn't agree to break down any centrifuges. That wasn't part of the recent agreement to ease sanctions, Zarif said in an exclusive interview. Iran is required to dilute its stockpile of weapons-grade enriched uranium and not make any more of it. Zarif accused the White House of using language that mischaracterizes the agreement. It "underplays the concessions and overplays Iranian commitments," he said. He's afraid the alleged spin will create false expectations and disappointment. He's even willing to take back his comments to CNN, if anyone can find any mention of dismantling in the deal.
Fareed Zakaria speaks to us about Iranian President Rouhani at 6, and Jim Sciutto tells us about his interview with Zarif at 7.
5. HEROIC ACT
Child hero dies Eight-year-old Tyler Doohan spent his last moments saving other people's lives, six in all. His relatives' mobile home in upstate New York caught fire, while he was sleeping over there, and he got most of them out, including two young children. Then he went back into the burning home to get his grandfather, who he was very attached to - and who was also disabled. The two succumbed to heat and smoke, the fire department said. Their bodies were found next to each other.
Those are your five biggies for the day. Here are a few others that are brewing and have the Internet buzzing:
A picture's worth a thousand bucks: George Zimmerman, who sold his first painting on eBay for a whopping $100,000, is at it again. And this time his subject is the woman who charged him with second-degree murder: special prosecutor Angela Corey.
Hello, goodbye: "Love! Love will keep us together." And through 39 years of marriage, it did. But now, Captain and Tennille are splitting up. On a happier note, Bill Cosby is back! His '80s family sitcom was such a ratings hit that NBC's decided: Why not try that again?
[youtube="http://www.youtube.com/watch?v=1G0sOA6hTg0"%5D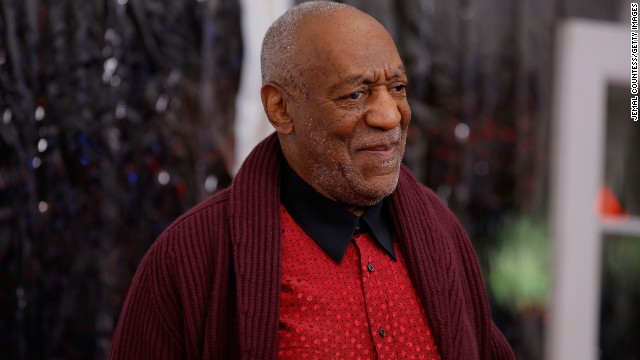 My precious: Why wait till your baby's born? For $600, one company will make a 3D version of your ultrasound so you can have your unborn spawn to swaddle and coddle. Isn't that cute? No, not really.
Picture perfect: There comes a time to check the last item off your bucket list. A group of German retirees, in their late 70s to 90s, got in front of a camera to reenact scenes from Hollywood classics. The result? The best calendar ever.
Slip slidin' away: This park claims to have the highest, wildest water slide in the world. Dang, it's hard not to believe it! They call it "verrückt." That's German for "crazy" – even if the thing is in Kansas.
[youtube=http://www.youtube.com/watch?v=SdKI6WS7ghE]
Meta-cat: This video of a cat watching a cat video is cute because the cat watching the cat video looks behind the video screen for the cats in the cat video that the cat was watching. Ya dig? (Look what happens about 40 seconds in.)
[youtube=http://www.youtube.com/watch?v=aAV8AY1C4To]
There you go. All you need to know to get an early start to your morning. Be sure to tune into "New Day" from 6 to 9 a.m. ET, join us at CNN.com/NewDay, and go and have a GREAT NEW DAY.