Russia's dealing with a security nightmare before the Olympics, a mother is scrambling to move her daughter before she's taken off life support, and some Australians and Chinese are having a hard time breaking the ice.
Welcome to the Monday edition of "5 Things to Know for Your New Day." Every weekday morning around 6, we'll hit the top five stories of the day, clue you in on a few other buzzy items, and let you know about some of the must-watch stories coming up on CNN's morning show "New Day."
1. TRAPPED SHIP
Breaking the ice: First, a Chinese ship tried to come to the rescue. But the ice was too thick. Then, a French boat came along. But it got sent home.
So surely an Australian icebreaker that's stronger than the other two can help free the Russian ship that's been stuck for a week in Antarctica, right? Wrong.
The Aussie boat suspended its efforts today to reach 74 tourists, researchers and crew on board the trapped ship. The weather was just too nasty.
But based on this video, life isn't too shabby for those stuck on the Akademik Shokalskiy research ship. Especially when you have slow-tempo jazz playing in the background:
[youtube=http://www.youtube.com/watch?v=4RSKyGPZFXA&feature=youtu.be]
Matthew Chance will be live throughout the morning to bring us the latest update on the stuck ship … and the ships trying to rescue it.
2. MICHAEL SCHUMACHER
Critical condition: He's the Michael Jordan of Formula 1, the Babe Ruth of the driver's seat. But now, Michael Schumacher's future is up in the air after a horrific skiing accident in France.
Never heard of Schumacher? Around the world, the 44-year-old German is known as the most successful driver in Formula 1 history.
Fortunately, just like when he's driving a race car, Schumacher was wearing a helmet when he fell and hit his head on a rock.
Amanda Davies will tell us more about this racing legend and the impact his accident is having around the world in the 6 o'clock hour.
3. RUSSIA BOMBINGS
Deadly deja vu: This isn't the kind of publicity Russia wanted just before the Winter Olympics. For the second time in two days, a deadly explosion has rocked the southern Russian city of Volgograd. A blast happened during rush hour this morning, killing at least 10 people.
Sound familiar? Another blast at a Volgograd train station killed 17 people yesterday.
As if those aren't bad enough, the bombings come less than two months before Russia hosts the Sochi Winter Olympics about 600 miles away. Naturally, folks are a little worried about having the Olympics there.
Diana Magnay will be live in the 6 and 7 o'clock hours with the latest on the bombings and why this part of Russia is so volatile.
4. JAHI McMATH
The darkest of deadlines: Imagine having a deadline before your child gets taken off life support – whether you like it or not. For Jahi McMath's family, that deadline is 5 p.m. today. That's when the 13-year-old girl's hospital can take her off life support, a judge ruled.
Jahi's parents are scrambling to find another facility that will take in the brain-dead girl, who suffered complications from tonsil surgery. But the hospital says Jahi is already deceased – and some ethicists agree.
https://twitter.com/svqjournalist/status/417534421713965057/
5. AFGHANISTAN WAR
How low is low? We all know the Afghanistan war has been pretty unpopular. But is it less popular than the Vietnam War? You might be surprised.
A new CNN/ORC International poll has some scathing results about what Americans think about the 12-year-old war. Sure, most American troops should be gone by this time next year. But for many, that's not fast enough.
Those are your five biggies for the day. Here are a few others that are brewing and have the Internet buzzing:

Extreme dog makeover: Why would anyone do this to their pooch?
According to the Daily Mail, to win the pet grooming world championships, that's why.
We wonder if the dogs are fantasizing revenge on their owners. …
Glowing ice cream: Ice cream is awesome. But how about ice cream made from dark jellyfish proteins that turn bioluminescent when agitated? In other words, it GLOWS when you lick it! But save your pennies. According to maker Lick Me I'm Delicious, one scoop is about $225!
Here's looking at you, kid: Ever get the feeling someone's staring at you? These everyday objects, featured on @FacesPics and thisiscolossal.com, will just add to your paranoia: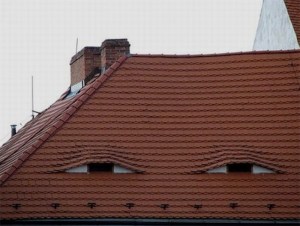 There you go. All you need to know to get an early start to your morning. Be sure to tune in to "New Day" from 6 to 9 a.m. ET, join us at CNN.com/NewDay and go and have a GREAT NEW DAY!