There may be some very sick truck thieves on the loose, a lot less workers at your local fast food spot and more bad news for Toronto's crack mayor.

It's Thursday, and here are the "5 Things to Know for Your New Day."
1. RADIOACTIVE TRUCK
Cobalt crooks: Thieves snatched more than they bargained for when they stole a truck in Mexico this week. Inside the truck was radioactive cargo so alarming, nuclear authorities had to be called in. The radioactive cobalt in the truck could be used to make a dirty bomb, officials warn. The truck , and its explosive cargo, was missing for two days. But officials found the truck yesterday evening in a remote area in Mexico. The crooks, though, are nowhere to be found. Investigators believe the thieves may have just wanted to steal the truck and initially had no idea what was inside. They may want to turn themselves in to the nearest hospital. Reactions to radioactive cobalt exposure can produce severe burns, even death.
Nick Parker will give us an update on this story.
2. TORONTO MAYOR
More crack tales: The Toronto mayor has 99 problems, and the list keeps growing. New court documents revealed more info about Rob Ford's apparent ties to a drug gang. The information from police wiretaps shows that gang members claimed they had footage of him smoking crack. But wait .... there's more. The documents also allege Ford tried to buy a damaging video of him smoking crack from gang members so it would not go public. At one point, the mayor offered five grand and a car to make the crack tape go away, the documents allege. CNN reached out to the mayor for comment. He did not respond. The new revelation is part of a slew of documents released by Canadian authorities. But it will be hard to shock those following the Ford story. It has been like a fireworks show since early November when Ford admitted publicly to smoking crack in one of his "drunken stupors."
https://twitter.com/Liban_CA/status/408493438573613057
Jean Casarez will be live on this story.
3. WINTER STORM
Bitter cold: About this time every year, it happens. After all, it is winter, or least late, pre-winter. But how's this for a change in the weather? Wednesday's official high in Dallas was 80. Thursday night brings freezing rain, sleet and a low in the 20s, according to the National Weather Service.Yikes, talk about mood swings. A particularly brutal batch of Arctic air has taken hold across the center of the country, bringing sub-zero temps to the north and sleet as far south as central Texas. If you haven't already, time to get that coat out.
https://twitter.com/_AngelaStephens/status/408530759746461696
Ana Cabrera and Indra Petersons will be live on this story.
4. NEWTOWN 911 TAPES
Too soon?: A lifetime may be too short to recover from the loss of a child, let alone just a year. Nicole Hockley knows this. Adam Lanza shot dead her son, Dylan, 6. Her wounds are still raw. And the release yesterday of the 911 calls of Lanza charging into Sandy Hook Elementary with an assault rifle was like rubbing salt on those wounds. Parents of the murdered students were able to prevent the release of the crime scene photos from that tragic day that ended with 26 dead. But some of them are upset they couldn't hold back the 911 recordings.
Deborah Feyerick reports on this story at 7 and 9. And Pamela Brown joins us at 6.
5. FAST-FOOD STRIKE
Growing movement: If you're planning on grabbing lunch at your local eatery, you may need a Plan B. Fast- food workers nationwide say they're going on strike today. They are demanding $15 an hour and the ability to start unions. Organizers say workers in 100 U.S. cities will walk off the job today. A similar strike in August attracted fast-food workers from 60 cities, they say. The President weighed in on the issue this week, saying the federal minimum wage needs to be raised. Not so fast, others say. Some restaurants are questioning how large the movement really is. A McDonald's spokeswoman says they are not strikes, but rather rallies staged by outside groups.
https://twitter.com/_t4zz/status/408433711559217152
Alison Kosik will be live throughout the show on this story.
Those are your five biggies for the day. Here are a few others that are brewing and have the Internet buzzing.
- Worst proposal ever: This proposal stinks. Literally.
[youtube=http://www.youtube.com/watch?v=VRI9a4LwQAk&feature=youtu.be]
- Scary proposal: One wrong step and this proposal wouldn't have been so funny.
[youtube=http://www.youtube.com/watch?v=XI_eVQFF0TY]
–Sad proposal: Poor guy. One day he will look back at this video and .... cry again.
[youtube=http://www.youtube.com/watch?v=HSl6NCtQa1E]
- Arresting story: A lot of folks in Lexington, Kentucky, are hoping for a "Christmas miracle" for the city's - and perhaps the world's - most arrested man. Henry Earl is set to be in court today after being arrested for alcohol intoxication. This arrest puts him over 1,500, according to The Smoking Gun, which is owned by CNN's parent company.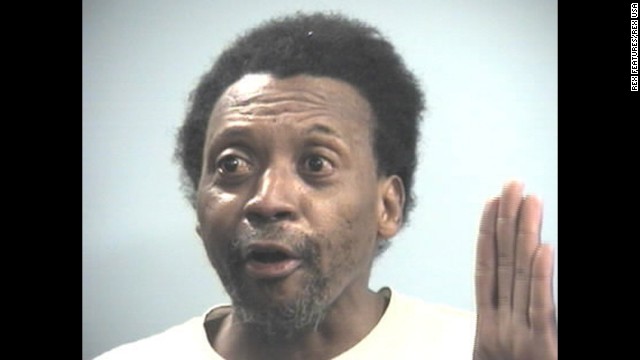 - Cell song: You may want to put down the phone so you can pay attention to this song
[youtube=http://www.youtube.com/watch?v=nfUD0WhE264#t=156]
There you go. All you need to know to get an early start to your morning.
Be sure to tune in to "New Day" from 6 to 9 a.m. ET. Join us at NewDayCNN.com and go and have a GREAT NEW DAY!