Syria looms as Obama and Putin take the world stage. Anthony Weiner is going viral again on the Internet. You can help CNN search for the iconic 9/11 flag.
Welcome to the Thursday edition of "5 Things to Know for Your New Day."
Every weekday morning around 6, we'll hit the top five stories of the day, clue you in on a few other buzzy items, and let you know about some of the must-watch stories coming up on CNN's morning show, "New Day."
1. SYRIA STRIKE
Global showdown: It's supposed to be all about the world economy, but the G-20 summit in Russia this week could become a showdown over military action against Syria. All eyes will be on President Barack Obama, who wants to launch military strikes against the Syrian regime, and Russian President Vladimir Putin, whose country stands by its longtime ally. Back in Washington, John Kerry told a hearing that it was "undeniably the Assad regime" that killed 1,400 civilians with poison gas. Britain, France and Germany say their intelligence backs that up. But Putin says there's no proof.
Briana Keilar is in St. Petersburg, where the president talks to world leaders at the G-20. Chris Lawrence reports from Washington on the Senate panel that passed a strike resolution. See them both at 6, 7 & 8.
2. WEINER CONFRONTATION
Shouting match: First it was sexting, then more sexting. Now Anthony Weiner is back on social media, this time confronting a heckler who called him a "scumbag." In a viral video yesterday, it looked like Weiner was just going to walk away, until the guy said: "You're married to an Arab." Saul Kessler was referring to the politician's wife, Huma Abedin, who worked for Hillary Clinton. (Her ethnic background is diverse.) Weiner wasn't going to take the slur, and got into a shouting match with Kessler inside the Brooklyn bakery. Weiner is Jewish, as were most of those inside the bakery.
Rosa Flores checks in from New York on Weiner's latest woes at 6 and 8.
3. 9/11 STARS AND STRIPES
Capture the flag: In case you forgot, that's an old school yard game, where a bunch of kids try to chase down a flag from others who want to keep it. It feels a little like what the CNN crew that made the documentary "The Flag" is going through. On September 11, 2001, three firefighters raised an American flag on a pole left standing in the rubble of the twin towers. A photographer snapped a picture of it that has become an icon. But the flag disappeared. The documentary we broadcast last night traces its path. But we are still trying to chase down the flag. If you know where it might be, please e-mail us at: FindTheFlag@cnn.com.
https://twitter.com/Kait_Foster/status/375469499514097664
Watch Jason Carroll's report at 6.
4. RETAIL MARIJUANA
Pot luck: In Seattle, you may be able to stroll into a store soon and order up a joint. Just like you'd buy a bottle of wine in a liquor store. Washington State made weed legal for recreational use nearly a year ago, and now the government has figured out that it could license 334 retail stores to sell it. The state is still "hashing" out how to regulate things like growing and distribution.
In Colorado, where recreational weed is legal, too, football fans are asking the NFL to scrap penalties for Denver Bronco players who light up. They plastered a billboard right next to the stadium and started an online petition.
Rachel Nichols talks about the NFL angle live from Denver at 6 & 8.
5. KING RICHARD III
The worms crawl in: The worms crawl out. The worms play pinochle on your snout. So goes the old musical nursery rhyme about death. Ever since archaeologists in Britain found the body of King Richard III under a parking lot, all kinds of trivia has turned up about him. Now researchers have discovered that he had roundworms in his intestines. Eeeew!! Those things can get up to seven feet long. On Twitter, the king was pretty embarrassed about having his innermost secrets revealed. It's a fake account, of course. He died in 1485.
Those are your five biggies for the day. Here are a couple of others that are brewing and have the Internet buzzing.
–Yahoo! or Whoopty-do?: There's been a lot of whooping, hollering and hype leading up to the development of Yahoo!'s new logo. It's out now. The new logo is cleaner and thinner. The purple is a shade darker. It comes in white on a purple background and purple on a white background. It's not so different that it will raise too many eyebrows. Some reactions on Twitter have been less yahoo and more whoopty-do.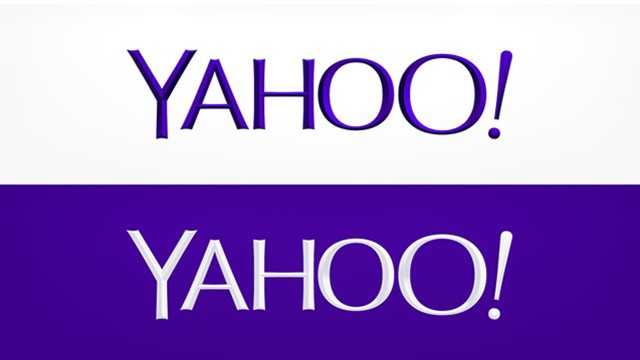 - Sex or Syria? Syria: Alyssa Milano made a sex video. She posted it on Funny or Die this week with the title "Alyssa Milano sex tape," but there's a twist. Just when she and her guy start to get busy, the camera swings toward a TV – on purpose. There, a man summarizes the misery going on in Syria. No telling how effective it is on informing people, but it got 640,000 views in the first 24 hours.
- Fat melting away: "Amanda" lost 88 pounds and posted her progress to reddit. And, while people posting weight loss shots to reddit is nothing new, other users morphed her selfies taken in front of a mirror over time into an animation to show the fat melting off of her. It has gotten millions of views.
- Government lock-out: Opponents of South Carolina Gov. Nikki Haley may want to see her out of the governor's mansion. Yesterday, apparently, she did them the favor. She locked herself out while sending her kids off to school. She was wearing a house robe. She posted it to Facebook. The post has gotten more than 4,800 likes and close to 600 comments as of today.
There you go. All you need to know to get an early start to your morning.
Be sure to tune in to "New Day," from 6 to 9 a.m. ET, join us at NewDayCNN.com and go and have a GREAT NEW DAY!