The heat is on. For the 35 residents in an Idaho town battling a wildfire. For a 19-year-old Florida woman accused of having sex with a minor. And for San Diego's mayor, accused of bad behavior by 16 women.
It's Tuesday, and here are the "5 Things to Know for Your New Day."
Every weekday morning around 6, we'll hit the top five stories of the day, clue you in on a few other buzzy items, and let you know about some of the must-watch stories coming up on CNN's new morning show, "New Day."
1. WILDFIRES
Stand up and fight: Like the much, much larger city in the South, the Idaho town of Atlanta has risen from the ashes before. It's hoping there won't be a repeat. A blaze dubbed the Little Queens Fire has quadrupled in size - but about two dozen or so residents are ignoring a mandatory evacuation to fight the fiery fury. The historic mountain town, about 135 miles northeast of Boise, has burned to the ground twice before - once in the 1800s and once in the 1900s. These days, only 35 people live there all the time in small wooden cabins. Fires in Idaho have devoured more than 112,000 acres, and there's still a lot of work for firefighters ahead.
Dan Simon is in Hailey, Idaho, and will have more on the latest status of the fires threatening thousands of homes.
2. EGYPT
Raising the stakes: The Egyptian military upped the ante in its showdown with the Muslim Brotherhood, arresting the group's spiritual leader, 70-year-old Mohamed Badie. They say he's an agitator in the violence. The Muslim Brotherhood says the charges are bogus. The U.S.  made its voice a little louder too, temporarily cutting off some of the military aid it sends to Egypt. If the bloodshed ends, the U.S. can restart the funds, which have been "reprogrammed" for now, a source tells CNN. Things are upside down in Egypt. Officials say the democratically elected-and-then-deposed President Mohamed Morsy will be detained for 15 more days (we assume it'll actually be longer than that). But former President Hosni Mubarak, who's serving a life sentence for his role in killing protesters, has been acquitted in the less serious of two legal cases against him.
At 6, Reza Sayah will update us on the situation in Egypt, and Jill Dougherty will tell us about the U.S. response.
3. SAN DIEGO MAYOR SCANDAL
You just can't look away: Bob Filner and his reps met with city officials behind closed doors yesterday. No one's saying what the meeting was about. Words like "mediation" and "review of a potential resignation" are being whispered. The political sharks are circling the mayor, with a petition drive trying to get enough sigs to require a new election. Considering that a poll found 81% of the city wants him out, that shouldn't be too hard to do. Filner, who says he's not going anywhere even though 16 women accuse him of inappropriate behavior, will be back at work today.
4. FLORIDA GAY TEEN CASE
We told you not to: A judge tells an 18-year-old not to contact her 14-year-old schoolmate while lawyers work out a plea deal so the 18-year-old, Kaitlyn Hunt, can avoid the possibility of going to prison as a sex offender. Don't go see her, don't call, don't text. Prosecutors say Hunt ignored the order and exchanged more than 20,000 texts and sent some nude pictures to the girl. And the two continued to sneak off and see each other, the state says. So the plea deal is off, and today Hunt, who just turned 19, will face a judge again.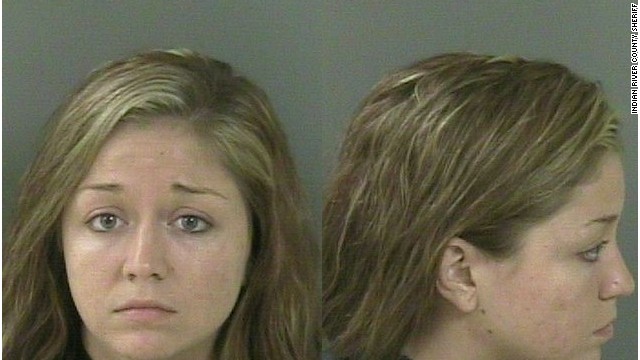 5. NSA FALLOUT
Someone's going to be sorry: Mess with my man, and you'll pay the price. That's the threat from Glenn Greenwald, the reporter who broke the news about secret U.S. surveillance programs. The gloves came off when British officials held his partner David Miranda for nearly nine hours as he was passing through London's Heathrow Airport on the way back home to Brazil. Greenwald says he's just going to be a lot more aggressive now. You're not supposed to go after the loved ones, he says. "Even the Mafia had ethical rules against targeting the family members of people they felt threatened by."
CNN senior legal analyst Jeffrey Toobin will join us at 7 as we discuss what will happen next.
BONUS BIGGIE: Aren't those just the most adorable baby photos of the Duke and Duchess with baby George? Tell that to the sourpuss British press, which is complaining that the snapshots, taken by Catherine's father, are out of focus and poorly lit.
And if you missed it, watch a snippet from Prince William's first interview as a father.
Those are your five biggies for the day. Here are a couple of others that are brewing and have the Internet buzzing.
- Finding (a change in) Nemo: When last we saw Nemo and his pops, the famed animated fish were reunited and heading back home to the Great Barrier Reef. The future looks good for the duo. But Disney's kind of swimming around one important fact about clownfish. You see, they can change sex. Uh huh. And a fish biologist says if the Disney folks would keep it real, they'd have Nemo's dad morph into a female fish and she'd mate with Nemo when he grew up. Or maybe Nemo would become the lady fish. That would make for an, um, interesting sequel.
- That's dedication: Paramedics have a stressful job. Take for instance, Joseph Hardman, who was giving a heart attack patient CPR when he had a heart attack himself. But Hardman was already in an ambulance, already on his way to the ER, so he made it, despite having a big blockage. One doc says the odds of patient and caregiver having cardiac events at the same time are "one in a million."
- Today's lesson in how to not use Instagram: Heavenly Haven Learning Center 2 is in trouble. Two of the Virginia day care's workers have been fired after one of them supposedly posted pictures of two young kids that go there. That's bad enough, but the two former employees added captions too. Nasty ones. One of the moms who came across the pics will be our guest at 8.
- Killed for kicks: Bizarre and sad story from Oklahoma. Three teens are in jail, charged with the killing of an Australian college baseball player. The motive? Just because. The shooting was random, police say. According to the local police chief, one suspect said, "We were going to kill somebody."
- A sister for Bo: Alert the media! There's a new resident at the White House, and she was born in the U.S. Oh, right, we are the media. First dog Bo has a new playmate named Sunny. Like Bo, she's a Portuguese water dog, but you can tell her apart from Bo because she's all black.
There you go. All you need to know to get an early start to your morning.
Be sure to tune in to "New Day," from 6 to 9 a.m. ET, join us at NewDayCNN.com and go and have a GREAT NEW DAY!