Welcome to the Friday edition of "5 Things to Know for Your New Day."
The weekend is almost here. Today we'll be talking about Egypt, where more marches are planned; Hannah Anderson, who appeared briefly in public before attending a fundraiser for her family; and Edward Snowden, who sent an interesting statement to the Huffington Post.
Those are among the must-watch stories coming up on CNN's new morning show, "New Day."
1. HANNAH ANDERSON
First public appearance: Her father says Hannah is doing well and each day is better than the one before it. "We'll keep moving forward from here," he told reporters who had come to a fundraiser at a restaurant hoping to talk to Hannah. The 16-year-old, who was rescued from a family friend who had kidnapped her, was seen going into the event – the first time we've seen her in person - but she didn't speak to the media. Reporters still have a lot of questions about her ordeal, especially after they were given the list of evidence collected at James DiMaggio's home.
Psychotherapist Robi Ludwig will be our guest at 7.
2. EGYPT
Worries over potential for more violence: Shenouda El Sayeh never expected the violence in Egypt to include dozens of attacks against churches. He says a mob came to the Virgin Mary Church, west of Cairo, and torched the place the same day of deadly clashes in the capital between the military and supporters of deposed President Mohamed Morsy. CNN's Arwa Damon says Cairo's streets were often empty yesterday, but everyone in the country is anxious because the Muslim Brotherhood has called for marches after noon prayers today.
Reza Sayah is live from the streets of Cairo this morning.
3. EDWARD SNOWDEN
I speak for myself: It almost sounds like the NSA leaker is upset at his father and lawyer, but he certainly seems perturbed with the media. Lon Snowden and Bruce Fein don't have "special knowledge regarding my situation," the younger Snowden writes in an e-mail to the Huffington Post. The statement was released after The Wall Street Journal reported that Lon Snowden's legal team does not trust his son's closest advisers: WikiLeaks and Guardian reporter Glenn Greenwald. Edward Snowden wrote to correct the record, he says. Meanwhile, The Washington Post reported yesterday that the NSA broke privacy rules "thousands of times." An NSA audit found most of the incidents were unintentional but some were violations of court orders.
Phil Black in Moscow has more on Snowden's statement and Dan Lothian with the president will update us on the NSA and privacy rules.
4. COFFEE
How much Joe is too much Joe?: Sometimes it seems one health study seems to contradict another. Take for instance, a new report that looked at information from almost 44,000 patients over 17 years. It concluded that there is a connection between drinking more than 28 cups (224 ounces) of coffee each week and dying young. Wait, what? We thought there were a lot of benefits to having a few cups o' Joe throughout the day.
Dr. Sanjay Gupta will join us at 8 to sort this out and let us know how much coffee is safe to drink.
5. AREA 51
It's out there: OK, OK, there really is an Area 51, but it's not what you UFO buffs think it is. At least that's what the CIA says. A researcher says he noticed the documents he received from the government weren't as redacted as previous ones. And while we knew where Area 51 is, these papers offer official acknowledgement and say it was merely a testing site for the government's U-2 and OXCART aerial surveillance programs. There is no mention of aliens or spaceships.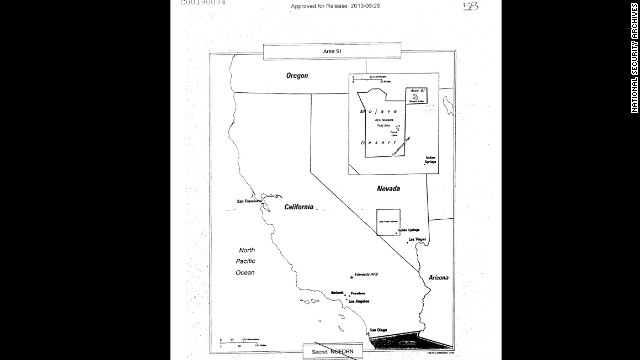 Those are your five biggies for the day. Here are a couple of others that are brewing and have the Internet buzzing. Get ready for a big dose of cute animals for your Friday morning awwwwww!
–New species was there all along: He's a cross between a house cat and a teddy bear – well, not literally. We're talking about the olinguito, which looks a lot like the olingo but is smaller and furrier. So you'll understand the case of mistaken identity.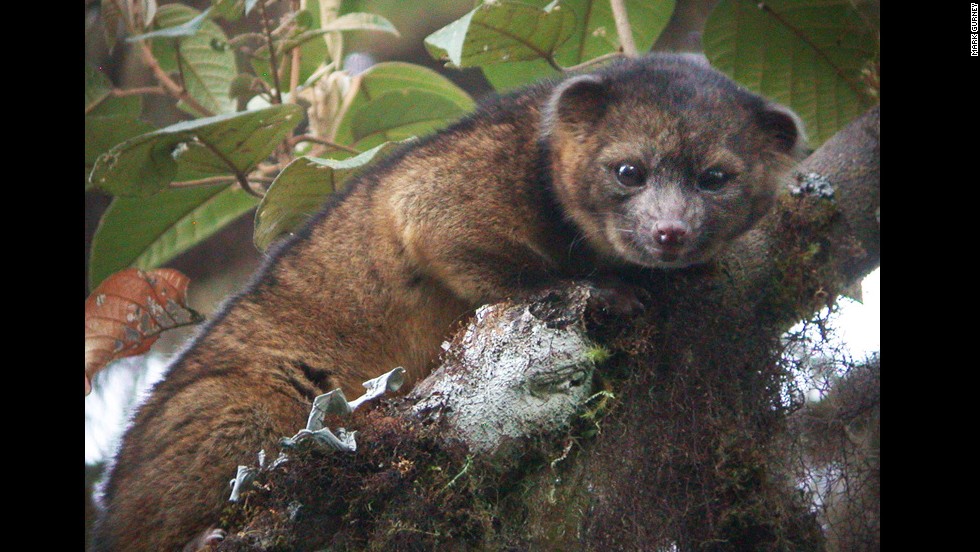 - You don't see a bear there every day: Honey, it's the babysitter. She says there is a black bear on the porch. A black bear. Honey, wait for me! ... So when Alice MacDonough - whose son also texted - got back to her home in southwestern Florida there was the bear, just sacked out on the lanai. Experts say that's unprecedented behavior and it's not good that the bear isn't afraid of humans.
- Mob rules: You know who doesn't think puppies are cute? This cat!
http://www.youtube.com/watch?v=LxG_RfOZ2h8
- What say you? Imagine what it would be like if sheep decided to protest, let's say, poor working conditions. It might sound a little like this.
- Dammit, Jim, I'm a doctor, not a janitor! Typically dog walking isn't an other-worldly experience, but this Star Trek Communicator Dog Bag Dispenser brings a bit of intergalactic swagger to an otherwise mundane outing. Just make sure you're not the new guy on the away team in a red shirt … or you may not return. Oh, and you can also get the dog a Star Trek bed!
But perhaps the cutest video of the day was human related. It's no fun trying to lug luggage and a sleepy kid through the airport. Good thing the bag has wheels! She is alive, right?
There you go. All you need to know to get an early start to your morning.
Be sure to tune in to "New Day," from 6 to 9 a.m. ET, join us at NewDayCNN.com and go and have a GREAT NEW DAY!