Welcome to the Wednesday edition of "5 Things to Know for Your New Day."
Every weekday morning around 6, we'll hit the top five stories of the day, clue you in on a few other buzzy items, and let you know about some of the must-watch stories coming up on CNN's new morning show, "New Day."
1. ZIMMERMAN VERDICT AFTERMATH
Discord and details: The trial may be over, but developments in the George Zimmerman case keep coming at us at a dizzying pace. Last night, "AC 360" aired more of its exclusive interview with Juror B37. She said Zimmerman was "justified" in killing Trayvon Martin.

Right afterward, four other jurors sent a statement saying 'She doesn't speak for us.'

But there was more:
We learned that Trayvon's friend, Rachel Jeantel, has been offered a full ride to college by radio host Tom Joyner.
Attorney General Eric Holder blasted "Stand Your Ground" laws - but was careful not to promise federal charges against Zimmerman.
Hillary Clinton said her prayers were with the Martin family.
Stevie Wonder says he's boycotting any state with that law. Steel Pulse recorded a song for Trayvon and gave it away for free.
And Rep. Andy Harris of Maryland told everyone, "Get over it."
Miguel Marquez, Mark NeJame, Dan Lothian and a host of other correspondents will have the latest updates throughout the show. And over at CNN.com, we have all the latest developments laid out in one quick read.
2. 'GLEE' STAR DEATH
A deadly cocktail: We now know what killed "Glee" star Cory Monteith: an overdose of heroin and alcohol. "At this point there is no evidence to suggest Mr. Monteith's death was anything other than a most-tragic accident," the British Columbia coroners' office said yesterday.
Dr. Sanjay Gupta will tell us more about the coroner's finding at 8
3. ROYAL BABY
Any minute now?: Will and Kate are not plus one yet. But it might be sooner than we think. A royal source told us Kate's due date was last Saturday.  Royal watchers are sitting next to their computers, yawning and frantically hitting refresh. As we wait, and wait, the hoopla is on overdrive. Over on social media, the @royalfetus is already popular
And tabloids have already put out "new mom" covers, baby or not.
Max Foster will have updates on all things royal baby in the 7 o'clock hour. And  at CNN.com, we have a whole page, covering every conceivable angle. 
4. NORTH KOREA ARMS SHIP
Sugar-coated weapons: Massive military equipment, tucked under sacks of brown sugar, seized in a North Korean ship that left Cuba. Things that make you go hmm. Last night, Cuba said there's nothing sinister going on. They were just old, obsolete weapons being sent to North Korea for repairs. So what's wrong with a sovereign country transporting arms, you ask? North Korea is under U.N. sanctions: it can't receive or send weapons.
Barbara Starr will break it down for us in the 6 and 8 o'clock hours
5. HEATWAVE
Feeling hot, hot, hot: No, rubber banding an ice tray on your belly won't help. Frozen water bottles in front of a fan won't either. This heat is a beast. A hot, humid beast that's bear-hugging the northeast quarter of the United States. And today, it'll just squeeze us tighter. In Philadelphia, it could feel like a broiling 110 degrees. In D.C., it'll bump ozone levels to dangerous levels. New Yorkers could set a record for electricity usage today.
And when the heat is over, there's a surprise that's not exactly summer-y.
Those are your five biggies for the day. Here are a couple of others that are brewing and have the Internet buzzing.
- Not your average A student: A Hong Kong girl has earned top marks in college admission tests … by reading braille with her lips! She has weak vision, can't hear and has poor sense of touch in her fingers, so that's what she has to do. And she's among the top in her class.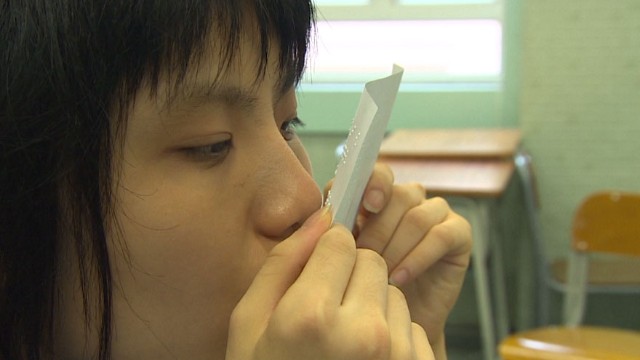 - Double the pleasure, double the fun: Double the panda-monium! They may not be the royal babies, but they're America's first panda twins in 26 years! The tiny cubs were born to giant panda Lun Lun at the Atlanta zoo. No one knew she was expecting twins –until the second cub popped out. The cuddly animals are currently endangered –less than 2,000 remain in the planet.
Poor taste or edgy? Boy, are folks mad at Rolling Stone for putting Boston Marathon bombing suspect Dzhokhar Tsarnaev on its cover. In a blog, the magazine promises to "deliver a riveting and heartbreaking account of how a charming kid with a bright future became a monster." But the Internet is not having it.
But Tsarnaev has his fans too. And they're mad as well!
https://twitter.com/Jahars_Tsarnaev/status/357379969812410370
Easy come, easy go: A Delaware man became the world's first quadrillionaire - but only briefly. Chris Reynolds got an e-mail statement from PayPal showing a 17-figure balance in his account: $92,233,720,368,547,800 to be exact. Then, he logged online, and reality bit back. Balance: $0. He had such grand plans for the money. "I probably would have paid down the national debt," he says.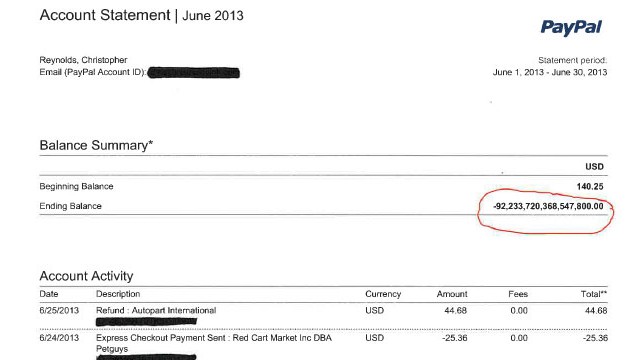 Forget Sharknado: Reeling in bluefish or bass just doesn't excite Elliot Sudal. He prefers wrestling fish with a little more teeth. The 24-year-old tussled with a shark over the weekend, and has since become the most famous man from Nantucket outside a limerick.
There you go. All you need to know to get an early start to your morning.
Be sure to tune in to "New Day," from 6 a.m. to 9 a.m. ET, join us at CNN.com/NewDay and go and have a GREAT NEW DAY