Would your kids rather have a donut or a bag of almonds to snack on at school? Well, pretty soon, they won't have a choice.
The USDA is trying to change what your child's snack options are. And donuts are no longer going to be on the menu.
It's the first drastic overhaul of school snacks in more than 30 years.
CNN Senior Medical Correspondent Elizabeth Cohen shares the story and has the list of what's in and what's out when your kids go back to school.
"You can't go to a vending machine at school starting 2014 and get a candy bar," Cohen says. "Instead, you can get granola bars."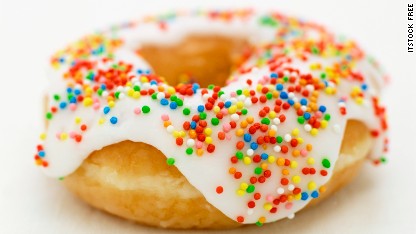 Read more on CNN.com.