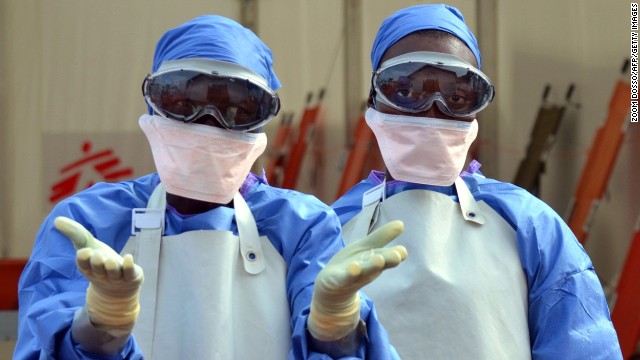 24 hours ago
The CDC issues new guidelines for treating Ebola. Oscar Pistorius is sentenced to five years in prison in the shooting death of his girlfriend. And the fashion world mourns a legend.
It's Tuesday, and here are the "5 things to know for your New Day."
1. EBOLA
Staying safe: Newly released Ebola guidelines by the Centers for Disease Control and Prevention focus on better protecting health care workers. More training and supervision are key elements, as is the requirement that no skin be exposed when workers are wearing personal protective equipment. Health care workers will also be drilled on how to put on and take off the gear. The CDC has been under fire since two Dallas nurses contracted the virus and dozens of other health care workers were put under a 21-day monitoring period for possible exposure to Ebola.