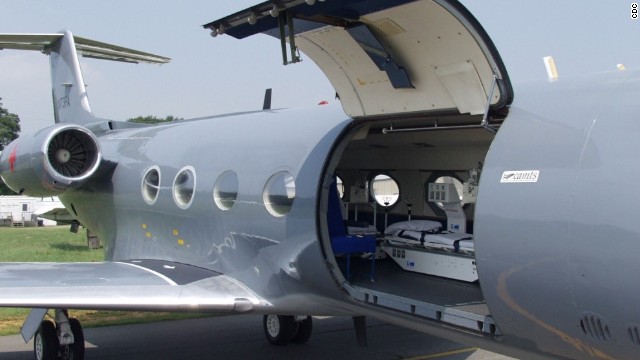 4 hours ago
There are reports of early violations in the cease-fire between Israel and Hamas. A medical charter plane flies to African to get two American with Ebola. And immigration legislation stalls on Capitol Hill.
It's Friday and here are the 5 things to know for your New Day
1. MIDEAST CRISIS
Cease-fire violation: Only hours after it began, there were reports of early violations in the cease-fire between Israel and Hamas. Eight Palestinians were killed and 15 others injured by Israeli artillery shelling in Rafah in southern Gaza on Friday, the official Palestinian news agency WAFA reported, calling it a "violation of the ceasefire." The Israel Defense Forces declined to comment on the reports. The truce began this morning and was scheduled to last for 72 hours.
2. EBOLA
Life flight: A medical charter flight is on its way to Africa to evacuate two Americans infected with Ebola, a source told CNN. Dr. Kent Brantly and Nancy Writebol are described as being in stable, but grave condition, according to the charity group they work with. Once back in the states, at least one of the two infected Americans will be taken to a hospital in Atlanta and put in an isolation unit that is separate from patient areas. It wasn't immediately clear when the plane would return to the U.S. with its patients.
3. IMMIGRATION BILL
Dysfunction junction: There's little agreement in Washington on how to move forward on the border crisis. Vastly different immigration bills have stalled in both the House and the Senate. Yesterday, House Republican leaders called off a vote on their $659 million emergency response to the situation. In the Senate, a $2.7 billion Democratic plan to address the immigrant surge failed in a procedural vote. Summer recess was supposed to start today. Good luck guys and gals.
4. V.A. FUNDING
Taking care of the vets: Capitol Hill is in better agreement on fixing the mess at the Veterans Administration. Last night, the Senate easily approved a $16 billion bill to overhaul the Department of Veterans Affairs. The measure won overwhelming House approval a day earlier. It now goes to the President for his signature. The package is in response to the scandal over delayed care at V.A. medical facilities and charges of poor management.
5. CLINTON 9/11
Betcha didn't know this: Just hours before the attacks of September 11, 2001, Bill Clinton reportedly told an audience in Australia that he almost killed Osama bin Laden during his presidency. Speaking to a group of businessmen in Australia on September 10, Clinton said that he "nearly got" the al Qaeda leader but didn't go through with a missile attack because of the collateral damage that would have come from it. SkyNews Australia aired the audio this week.
Those are your five biggies for the day. Here are a couple of others that are brewing and have the Internet buzzing.
–You've got to be kidding me: These baby goats cry when their human isn't in sight.
– Chest bump mismatch: This is what happens when one of the largest and smallest Ohio State football players try to chest bump each other. Man, that's got to be embarrassing for one of them.
– Bearly rescued: This going to be hard to live down once he gets back to the flock. A bear at the Budapest Zoo in Hungary plucks a stranded crow from the pool in his enclosure.
– Toddler noddin' off: Sometimes you just need to know when to call it quits.
– Please drag me: French bulldog Tui is apparently a lazy hound. Her owner says she likes to be pulled through the cool grass on a hot summer's day.
There you go. All you need to know to get an early start to your morning.
Be sure to tune in to "New Day," from 6 to 9 a.m. ET, join us at NewDayCNN.com and go and have a GREAT NEW DAY!