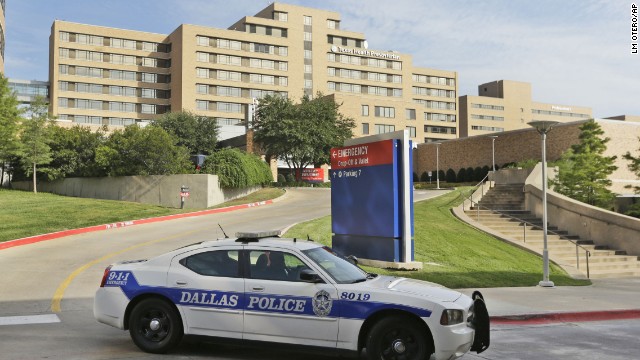 3 hours ago
Ebola comes to the United States. Hong Kong protesters rally on China's National Day. And the White House fence jumper wasn't the only security breach involving the president last month.
It's Wednesday and here are the 5 things to know for your New Day
1. EBOLA
First U.S. case: In this age of modern air travel, it was always a matter of when, not if. A patient being treated at a Dallas hospital is the first person diagnosed with Ebola in the United States, health officials told us yesterday. The unidentified man left Liberia on September 19 and arrived in the United States on September 20. He is in isolation and under intensive care. The crew that transported him to the hospital has also been isolated. The patient is believed to have had a handful of contacts with people after showing symptoms. A CDC team is on its way to Texas to investigate.